Main Content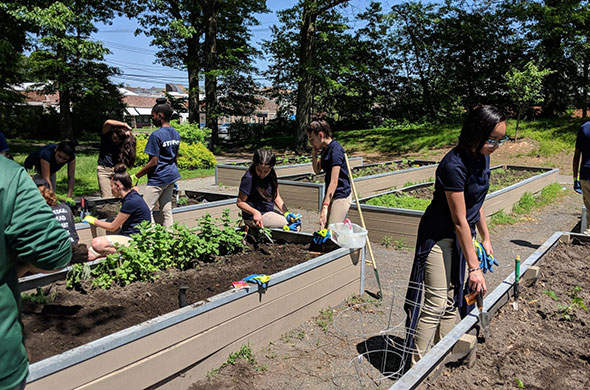 2022 Report Now Available
Urban Agriculture Strategies for the State of New Jersey frames the Garden State's challenges and opportunities in considering how to define, engage, educate, and fund farming in the more densely populated areas on New Jersey's rural to urban farming continuum.
About the Portal
New Jersey has a long and rich agricultural history. In the nation's most densely populated state, New Jersey farming happens in and around large cities and suburban communities, and our agricultural practices take many forms. The Rutgers Office of Urban Extension and Engagement is working with community partners to identify significant urban agricultural sites across the state, share information, resources, and aid urban growers across New Jersey. Be sure to check out helpful Resources links, learn from other Farmers Sharing Knowledge, and try out the interactive Urban Ag Maps.

Feel free to suggest how this page can be made more useful to the NJ urban ag community.
Information
Upcoming Events
On April 3-30, 2023, this self-paced online course will teach participants how to start, maintain, and care for a honey bee colony.
April 23, 2023 is your chance to experience all the exciting things happening at New Jersey's State University! There's something for everyone, with live performances, exhibits, plenty of kids' activities, demonstrations, a chance to chat with faculty and students, and so much more to see and do… and it's all free. See details on the Rutgers Day website: https://newbrunswick.rutgers.edu/rutgers-day